rebug.io – how does it work?
1. First, register
and get the code.
Copy a few lines of a code from our dashboard, and paste them to your website. It's just like in Google Analytics. And that's all! From now on, rebug.io will record user activity and notify you about every bug and error.
We've got plugins for JIRA, Slack, WordPress, Joomla, and many more. You can integrate your web application with rebug.io easily.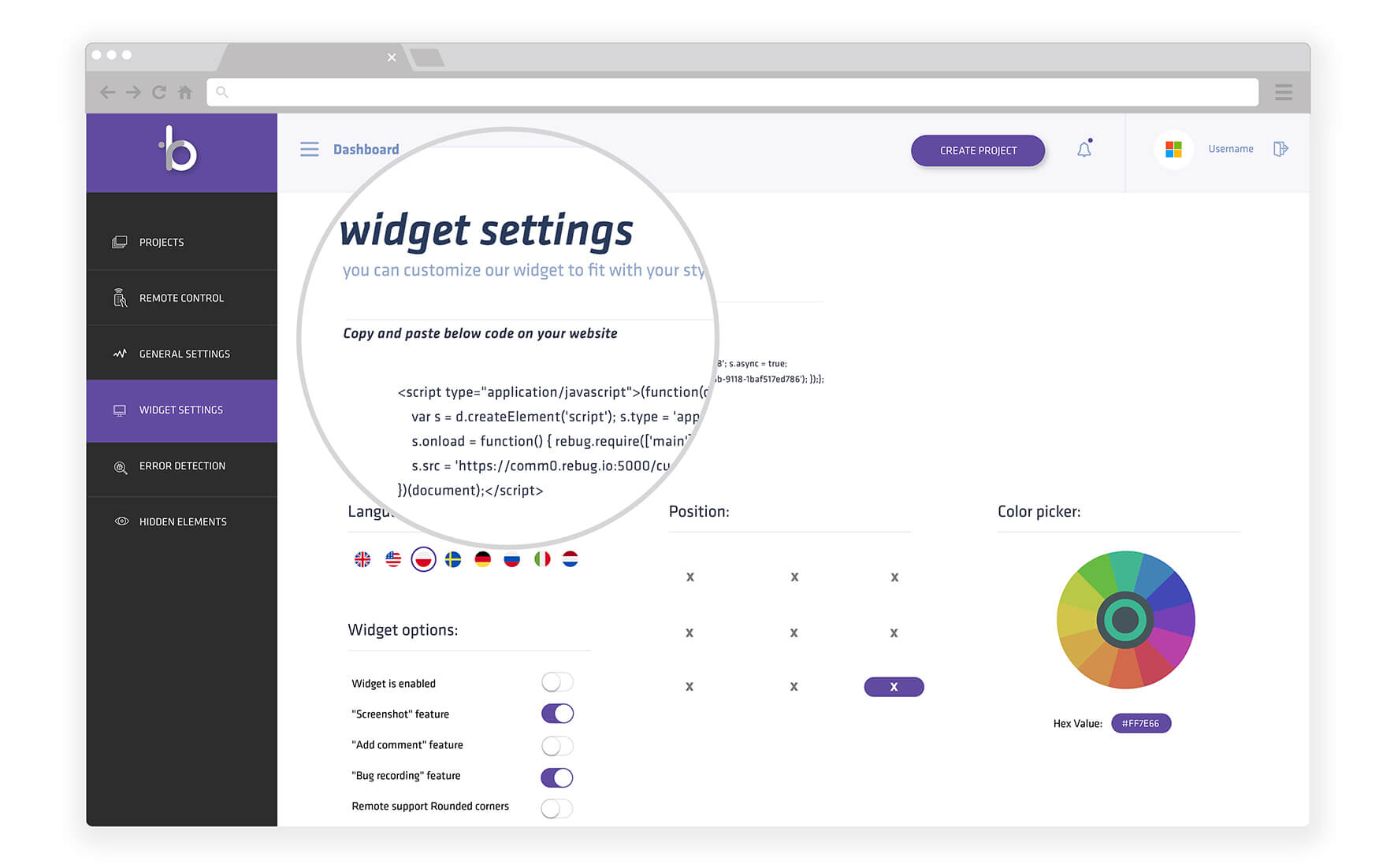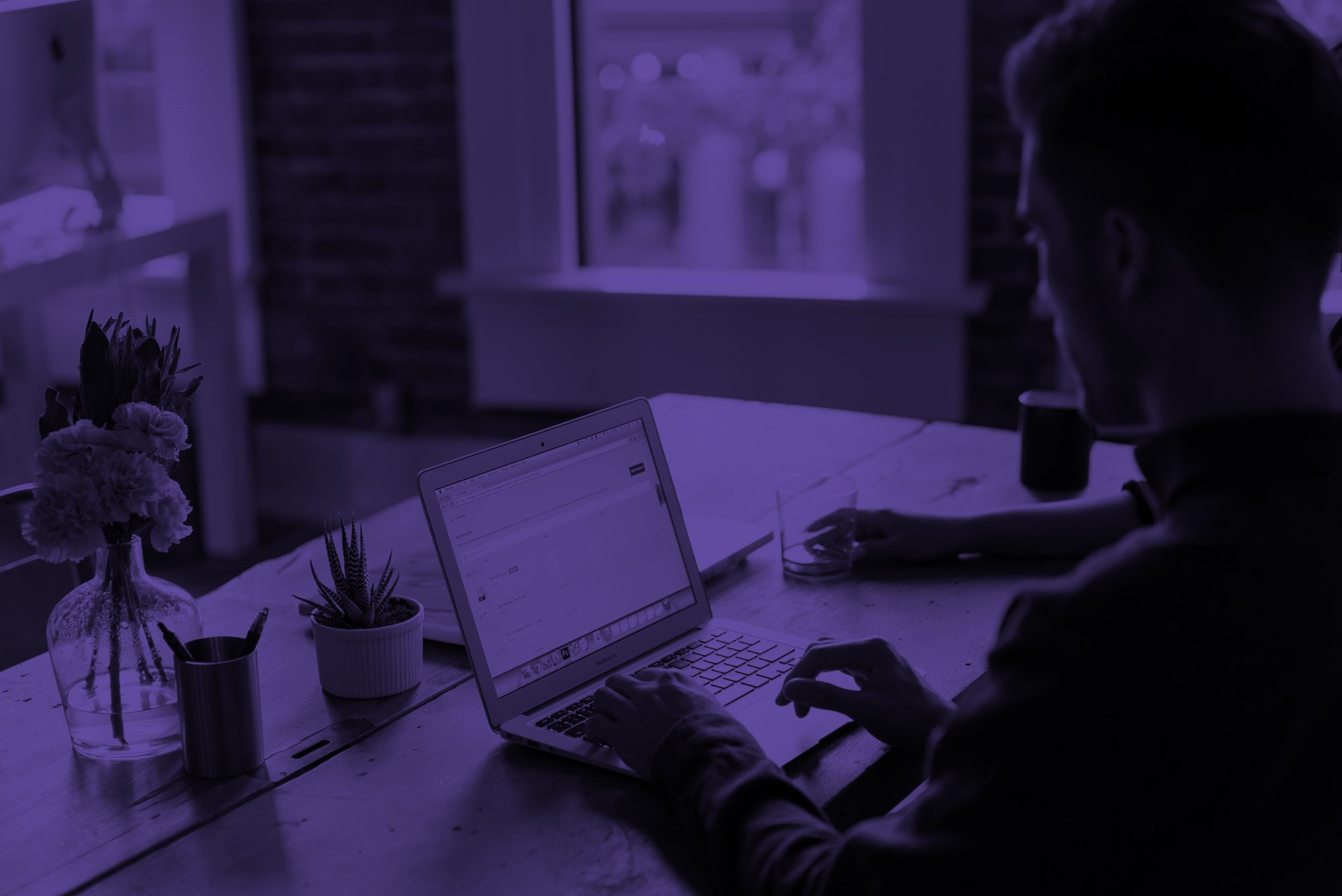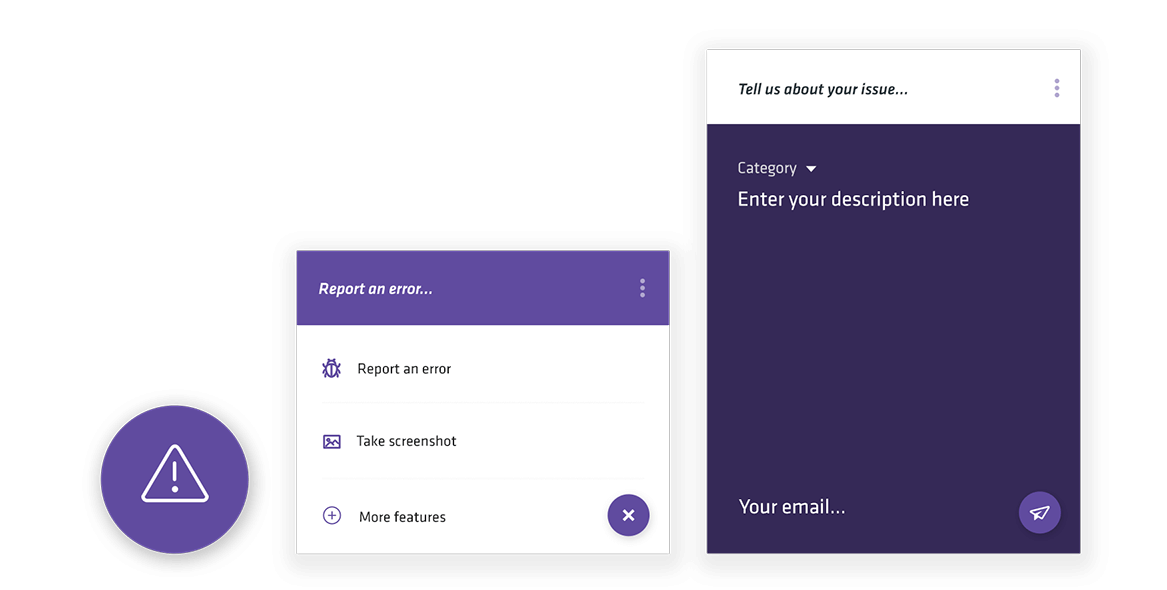 2. Set up & personalize your widget.
We understand how important communication is. That is why you can personalize your widget in our dashboard — the color, position, size etc. All changes are visible instantly.
Alter it so that it is just right for your website, and let us help your clients!

3. Monitor everything that
is happening on your site.
When you install our software, all users' actions are recorded. You can watch your user's session like a movie in our dashboard, or you can leave the monitoring to our algorithms. We mark all the important issues for you, such as when a bug occurred or when users clicked our widget.
We make your and your programmers' lives easier! Why? Because rebug.io will supervise the system, and report all encountered errors. This simple solution will revolutionize your work and improve team performance.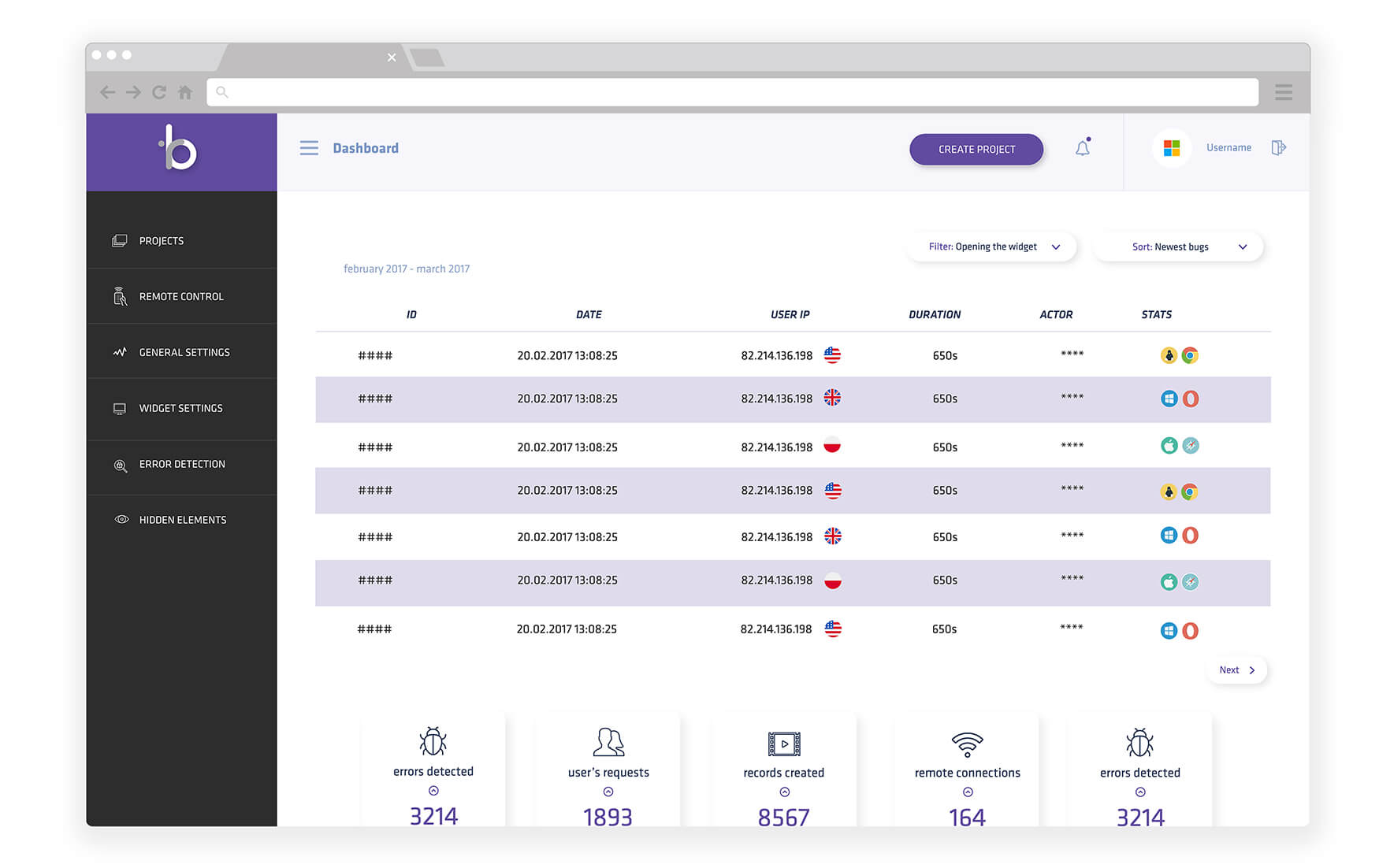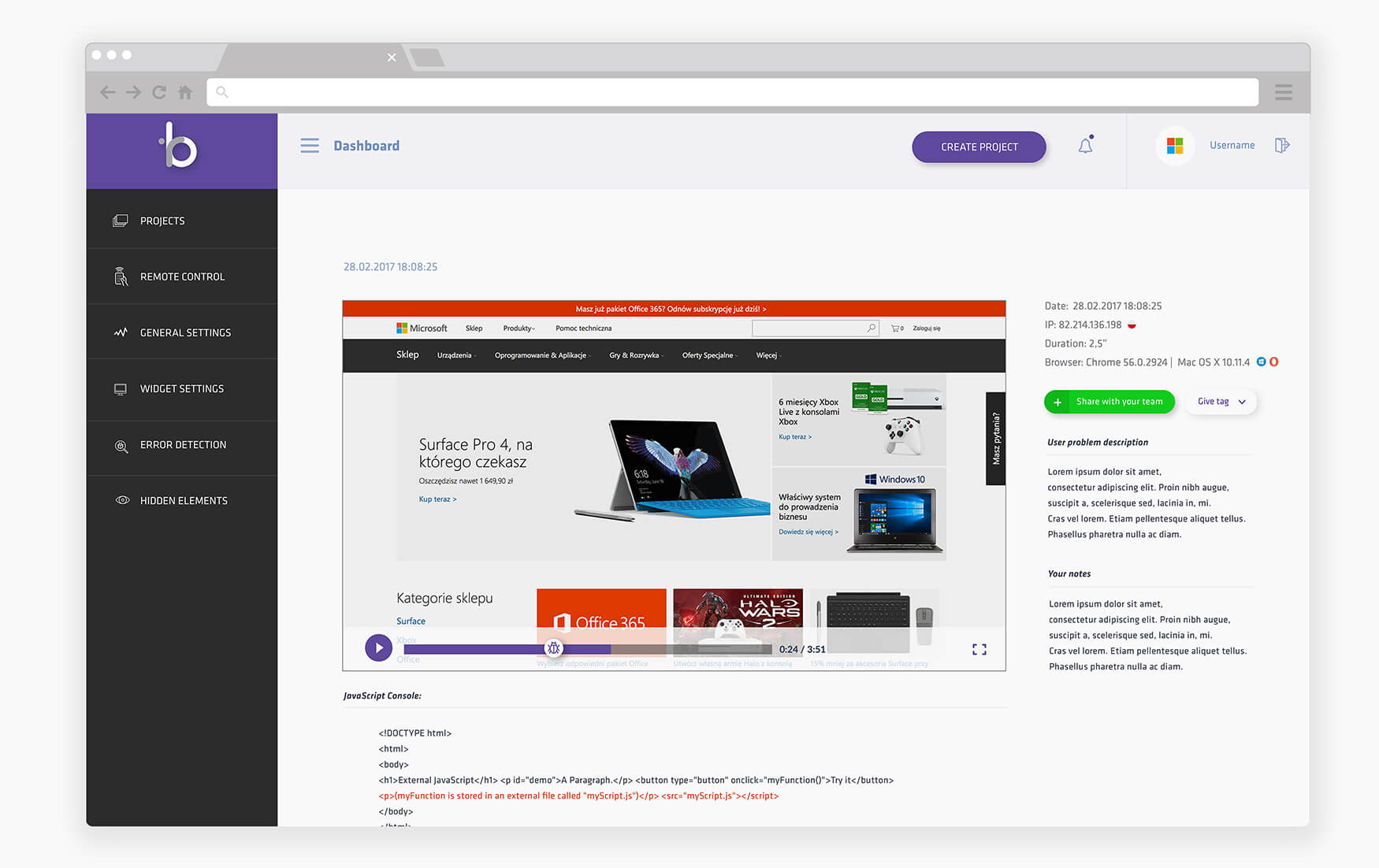 4. Analyze data and repair
issues faster.
Many issues go unsolved simply because IT developers don't know about them. Sometimes, even though they do know something is wrong, they are unable to solve it because users are not able to describe a problem well.

We will help your IT developers analyze every issue more efficiently and in more details. That's why they will be able to fix them faster.
5. Be next to your user.
Last but not least our feature is Remote Issue Killer. Thanks to rebug.io you can connect to a user's display and apply changes remotely. It is similar to a TeamViewer. However, in our case, the user doesn't have to install anything.
It's like standing next to the user's device. So you can monitor your user's actions. More than that — you can operate on the user's display and explain everything you do concurrently.